Bill Pullman and Tamara Hurwitz Pullman were honored at the Cornerstone Theater Awards in Los Angeles on June 8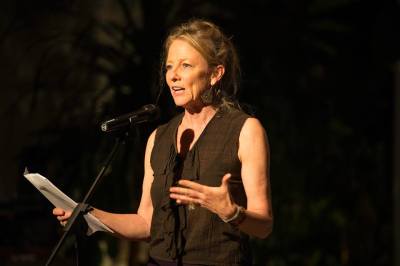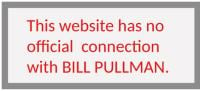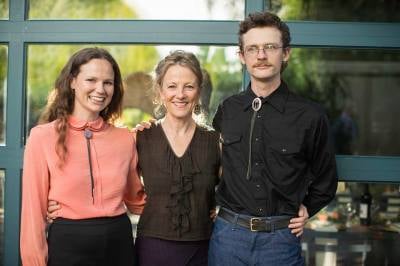 EXCELLENT article about everything 'Lefty Brown'.  BILL PULLMAN & JARED MOSHE are your guides.
Maesa, Tamara, Jack Pullman at the Cornerstone Awards

Tamara Hurwitz Pullman speaking at the Cornerstone Bridge Awards

The Pullmans have been instrumental in going into Los Angeles communities to make collaborative plays; at their home in Montana they created a musical about the historical impact of drought and flood on ranching; they collaborated with Liz Lerman on "HEALING WARS" in 2014. They founded Hollywood Orchard
(www.HollywoodOrchard.org )

a local group who pick fruit in neighborhood yards with the owner's permission. The fruit is then packed for donation to local food banks.
Tamara Pullman spoke at the Awards ceremony. The Pullman's children Maesa and Jack were at the celebration. Bill Pullman is filming 'The Sinner' in New York and was unable to attend.  The Awards ceremony took place at the Millwick in Los Angeles.

June 8, 2017 CORNERSTONE THEATER AWARDS IN LOS ANGELES 

Bill & Tamara Pullman will be honored at the awards.        'TROUBLE' starring Bill Pullman and Anjelica Huston will be screened at the SEATTLE INTERNATIONAL FILM FESTIVAL  on June 7.  For screening times and more information:   https://www.siff.net/festival/trouble
48

days until

THE SINNER

premieres on August 2
The Sinner' is currently filming in the New York area. The limited run USA series starring Bill Pullman and Jessica Biel will premiere on August 2. To see a TRAILER and learn more about the series, visit:
http://www.usanetwork.com/thesinner/cast
June 5, 2017 

Bill and Tamara Pullman will be honored at the Cornerstone Theater Co. on June 8th for their involvement in theater projects in communities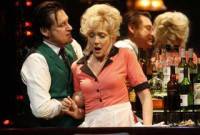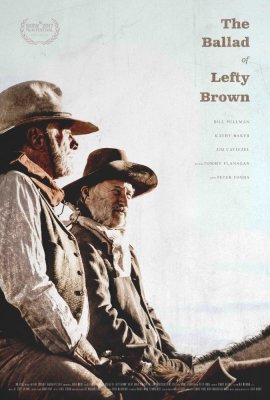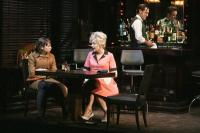 June 2,2017 'TROUBLE' video clip: Bill Pullman & Anjelica Huston.

Bill Pullman & Glenne Headley on stage in
'The Jacksonian'

copyright 2017 BillPullman.org  All rights reserved.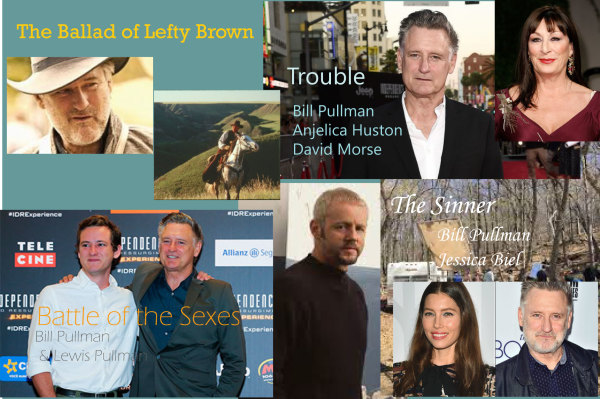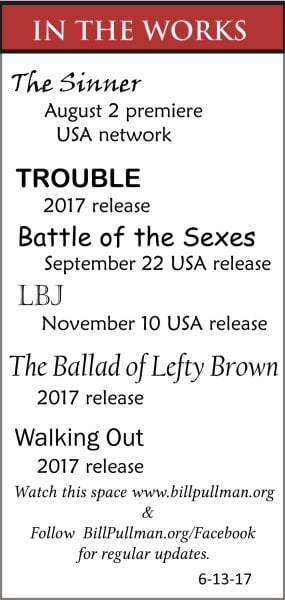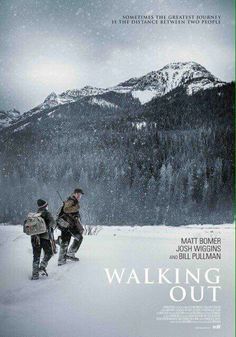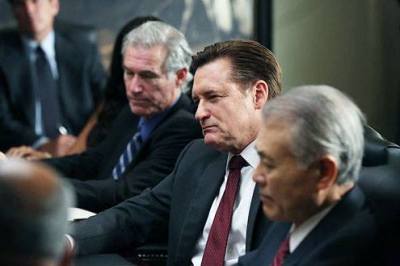 Bill Pullman gave the commencement address at`




Warren Wilson College  May 20, 2017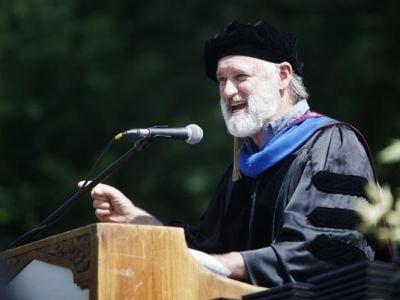 c

opyright 2017 BillPullman.org  All rights reserved

.
Watch Pullman's full address here: